Welcome to the
Specialty Pharmacy Times® Industry Guide.
One of our goals with this annual guide is to provide the industry and the overall marketplace with a tool to understand the process of commercializing a specialty product, with a specific focus on the supply chain. What follows is an outline that has proven to be successful in the launch of dozens of specialty products. I encourage you to review the guide in its entirety for insights into best practices.
One of several key decisions a manu- facturer must make when launching a new product is its distribution strategy. As the market has shifted from traditional community-based products to specialty medications, expanded solutions to better serve these products have evolved. High-touch, focused pharmacy solutions have emerged that are targeted toward maximizing patient outcomes for specialty products. Specialty pharmacy offers a greater level of patient care but also brings more complexity and the need for greater understanding to identify the right solution.
TIMING
A manufacturer that is contemplating a distribution strategy for the launch of a new product should be in the planning phase early from its anticipated launch date. Several critical variables need to be weighed when selecting a strategy. Often led by the supply chain department, the selection team should strategically evaluate its options. If a manufacturer does not have a team, a handful of experienced consultants are available who can drive the process of strategy, selection, and implementation.
Below are sample flow charts delineat- ing the process, accompanied by a list of significant milestones.
Figure 1
focuses on the actual specialty supply chain and
Figure 2
focuses on outward facing sales and marketing infrastructure.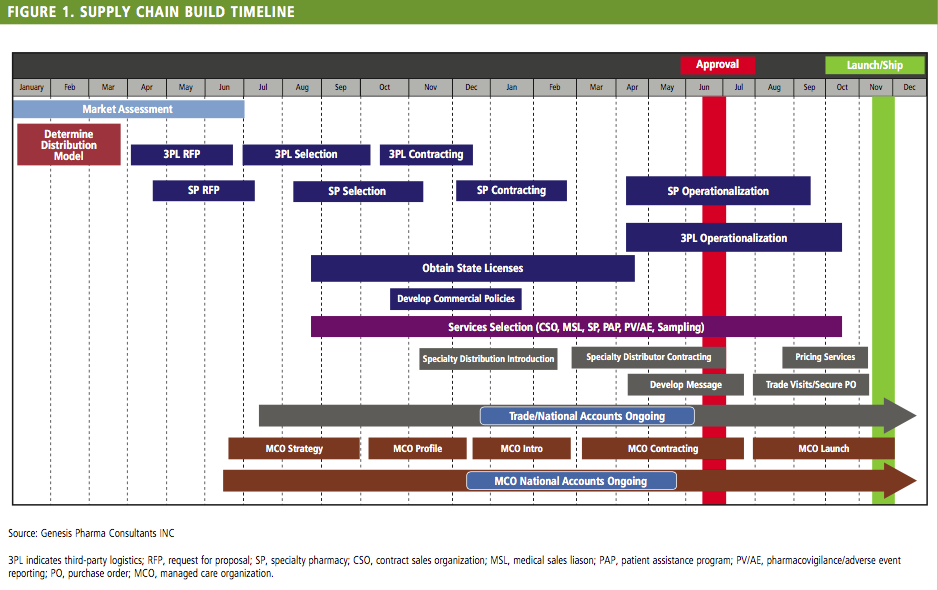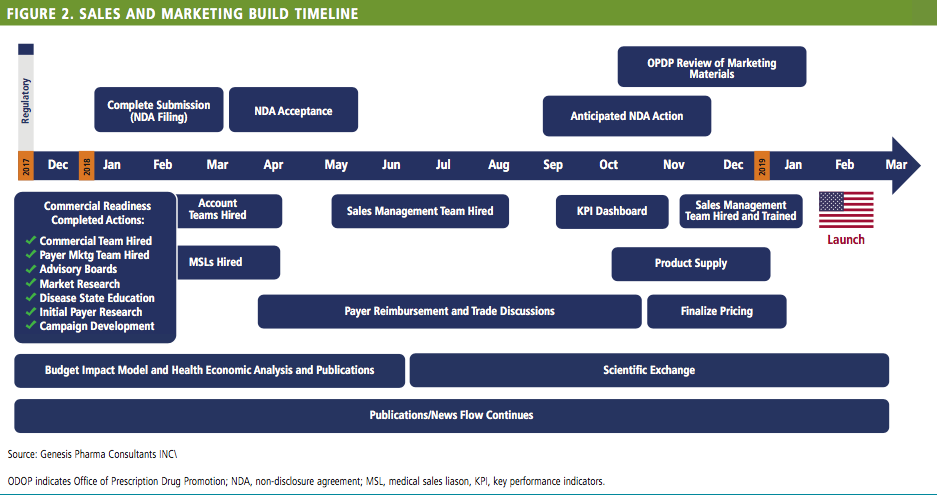 IS YOUR PRODUCT SPECIALTY? SELECTING A DISTRIBUTION MODEL